Chris has been a technological visionary throughout his career. His most recent company, Tappin, provided secure remote access to and from any file stored on a device. Chris was the Co-Founder and CEO. The company was acquired by Globalscape in 2011, who continues to offer the product. Prior to Tappin, Chris was a Co-Founder and CTO of Aventail, one of the first SSL VPN companies. The company was acquired by Sonicwall in 2007. Prior to Aventail, Chris was STO for Spry, the first internet in a box offering. Spry was acquired by CompuServe in 1996. Chris has also authored over 14 patents throughout his career.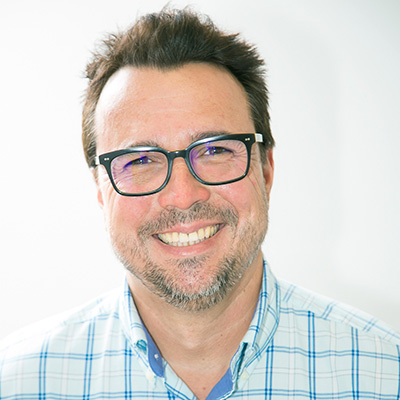 Dave specializes in managing technology products and services. Before joining Strivve, Inc. as the a Product Owner, Dave served as the Director of Program Management at NetMotion Wireless and held Senior Program Manager positions at Serials Solutions and Aventail. Aventail was one of the first SSL VPN companies at the time and was acquired by SonicWALL in 2007. Dave is passionate about user experience and product quality and has over 15 years of experience leading and managing product development projects.
Gary is the Director of Research and Development at Strivve Inc. He worked closely with the Dell Corporation as Director of Software Engineering. Before Dell, he was the VP of Software Engineering at SonicWALL, which was then purchased by Dell. He is an entrepreneur at heart as the co-inventor of 14 US Patents. He has been a co-author and contributor to several publications including Request for Comments from the Internet Engineering Task Force, and High Capacity Internet Caching papers.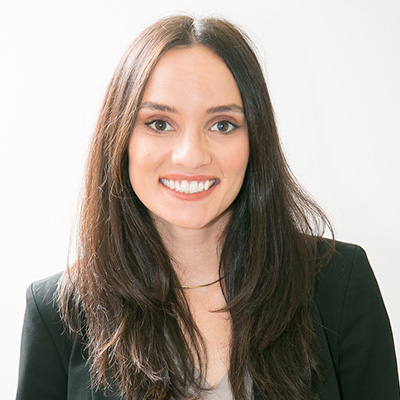 Katherine is the Director of Marketing at Strivve Inc. Her most recent tenure was with Global Molecular Labs in Dallas, Texas. As Marketing Director she developed marketing and customer support team initiatives for a rapidly growing internal team. She enjoys building and launching new products and had the opportunity to launch sales initiatives at GML. She has over nine years of experience in sales, business development, and public relations for small businesses and startups.
Dave has been a pioneering entrepreneur throughout his career. In 1989 when the internet was just emerging, he founded Spry, one of the first companies to provide a complete online access solution available to the general public. Spry was acquired by CompuServe for $103 million in 1996. After Spry, Dave founded DataChannel. The company was acquired by Netegrity Inc in 2001 for $54 million. Dave has been active in the investment community since.
Rich specializes in providing executive coaching with CEO's at venture backed technology companies. He continues to advise Strivve, Inc. on their sales, business development, and venture financing. He served as the President and Chief Executive Officer of SinglePoint until February 2010. Mr. Begert has been involved with the wireless industry since its infancy, and launched two of the industry's most influential initiatives: the first wireless data network in the U.S. (CDPD) and AT&T's Digital One rate. In addition, he currently serves as Member of the Board of Ambassadors at Fred Hutchinson Cancer Research Center.
Kevin Knight is an experienced payments and loyalty programs executive currently serving on for profit and non-profit boards. In his consulting practice he serves a variety of clients from financial technology start-ups to established card issuers and retailers. He works with Strivve, Inc. and advises on business development, go-to-market strategy, and product positioning. Kevin has held many successful leadership roles instituting innovative credit payment products and programs for such high-profile retail brands and financial companies as VISA, Nordstrom, Macy's, Cabela's and GE Capital.
Carol Cosby has been a leader in the financial industry for over 30 years. She has served as a senior leader at companies including MasterCard, where she was a general manager, Visa and JPMorgan Chase. She brings her industry knowledge to lead Strivve into disrupting the financial institution industry.
Jim Voelker held a number of senior executive positions and served as the President and Board Director of NEXTLINK Communications, Inc. before his tenure with Blucora, Inc. which ran from 2002-2013. Since that time, he has been a private investor in technology companies like Pushspring, Ravenna Solutions, Lighthouse E-Discovery, VETTD, and Trovota. Voelker's extensive past has lead him to advise Strivve on our business development and future plans. Voelker is also active in the community and is a board member for the Bellevue Boys and Girls Club.
Mark Weber has been a national speaker, author, entrepreneur, and strategist in financial services marketing for more than 30 years. His experience plays a vital role in the Strivve marketing department. In addition to his work in the financial services industry, Weber is a board member of Agros International, a non-profit agency building sustainable rural farming villages, and advisory board member to fintech startup Lightmaker Lotto.
Sandy Zogg has served in a number of executive roles ranging from startups, multi-million dollar institutions and global firms. He currently is a senior director of marketing business development at T-Mobile. He has provided sales and marketing consulting services for over nine years to several standout firms, including T-Mobile, C3-Jian, Aeromedia Networks, Seattle Sports Council, and WNBA Champion Seattle Storm.